online education
· Stanford Online High School (OHS) ·
An independent school for gifted students in grades 7-12.
The Stanford Online High School (OHS) was founded in 2006 as a four-year high school with a gift from the Malone Family Foundation, which also enabled its expansion to include a middle school with an additional gift in 2009. OHS fulfills the Foundation's mission to provide a challenging education for motivated secondary students and particularly complements the Malone Scholars Program by offering a suitable option for highly capable youth in locations across the country without access to a brick-and-mortar Malone network school.
The OHS offers students a challenging academic program of advanced and rigorous courses that focus on the development of skills in written and oral communication, acquisition of a mastery of the principles of critical thinking and argumentation, and the promotion of intellectual maturity and responsibility. Beginning at the earliest grades, courses lay the intellectual foundation for advanced work. Students enrolled in the middle school, therefore, hone the skills and habits assumed at the high-school level in the context of challenging material in each subject, while also pursuing high-school courses in areas of special talent or acceleration.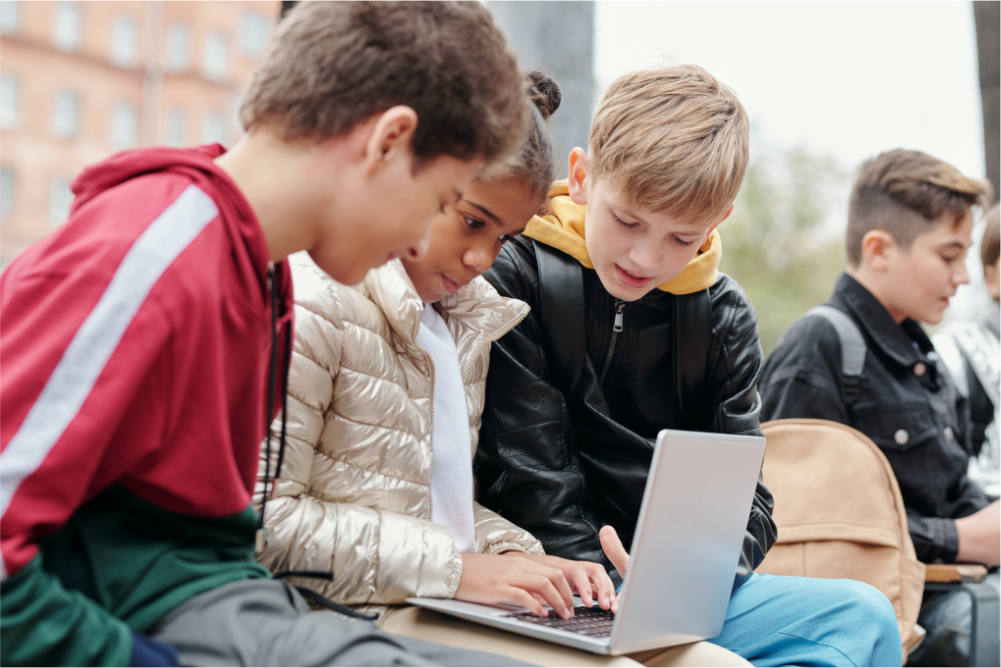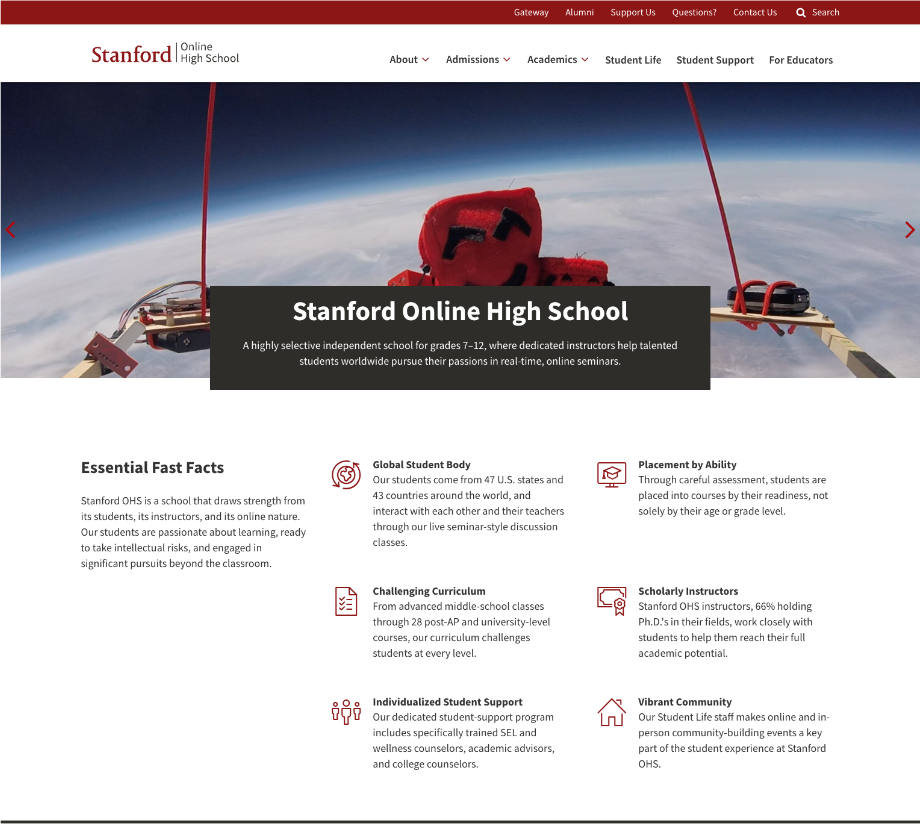 A cornerstone of the academic experience at OHS in all subjects and at all grade levels is the college-style discussion seminar, cultivating an intellectual community in which students are guided through their studies by instructors chosen for both their expertise and accomplishment in their disciplines and their experience and dedication to teaching highly talented students at the high school and college levels. The seminars are conducted in real-time using web-based video conferencing technology. Class size typically does not exceed 16 students.
Outside of formal class time, OHS students participate in a rich array of interactions and clubs. Instructor-supervised student activities include Model United Nations, debate club, student government, the student radio show, and a variety of other clubs dedicated to cultural and academic interests. OHS students also compete nationally and internationally in Science and Math Olympiads. The strong community at OHS helps students balance their rigorous academic work with the pursuit of advanced research projects, entrepreneurial activities, and their talents in the fine arts and athletics at highly competitive and international levels. The community that students forge online throughout the year with their peers and teachers is galvanized when they come together in person at regional meet-ups, school-wide graduation weekend, and at an intensive residential summer program at Stanford University that presents a further opportunity to connect while learning about and preparing for college and benefitting from the resources of Stanford University.
While flexible full-time, part-time, and single-course enrollment options allow OHS to accommodate the varied needs, exceptional talents and interests of its students, note that Malone scholarships are available only to full-time OHS students.
For more information, please visit the school's official website.